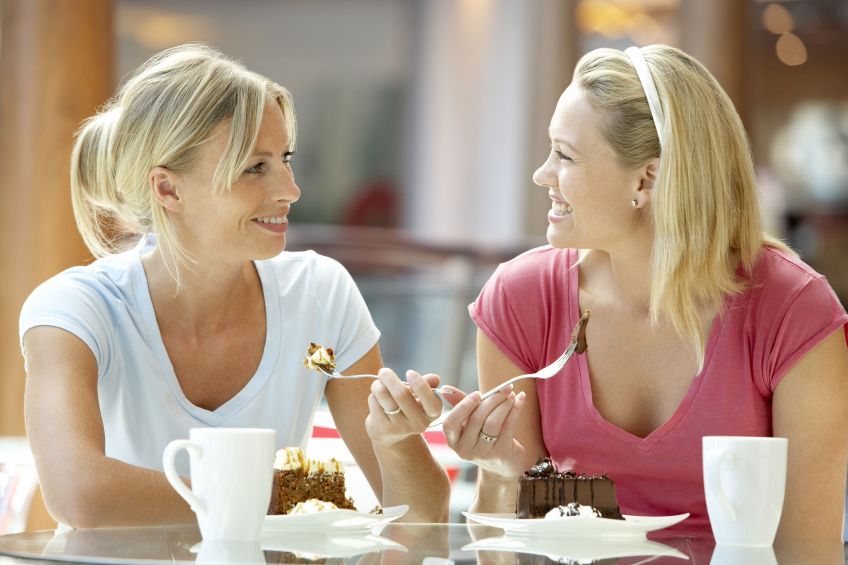 This past weekend, my (thoughtful) husband surprised me with tea time with my closest girlfriends. I resisted at first, feeling guilty about leaving father and son at home solo, but he insisted that I went. I love when he insists, because it was a great time. More importantly, it was much-needed time. I didn't realize how sorely needed a half day out for Mommy was. Having adult interaction, being able to take a breath, having my arms free from holding a baby, and being able to sit down for a properm UNRUSHED meal was invigorating for the soul. The freedom to take my mind off baby for just a few hours was liberating and really helped me reconnect with my pre-mommy self. And when I went home that afternoon, I was recharged, positive, and happy – ready to share more love with my two boys. All in all, a much better ommy and wife.
Motherhood is all-consuming. I'm pretty sure that no one, at least not anyone that's "been there, done that," will disagree with me when I say that once you're a mom, the mom hat never comes off. From the early days of feedings, changes, and baths, to play dates, practice, meets, and homework (not mentioning the hundreds of other things in between — hello, sick days), raising a little one is not only life-changing, it's time-consuming.
So much so that as we face each day with our long lists of to-dos, time to ourselves becomes a lost concept. This is what my husband noticed and brought back into focus for me. Yeah, he's pretty amazing, isn't he? *brags humbly*
Fact of the matter is, as much as we want to stay committed to our families ALL the time, moms need breaks, too. It's all too easy to fall into the "guilt trap" and feel like stepping out sans baby isn't part of what we, as moms, "should be doing." Instead, we ought to remind ourselves (and each other) that the world won't end if we take a moment away from the family to recharge, reinvigorate and nourish our own souls. I like to call it the "Mommy Time-Out." Sure, you can (over)work yourself until you're tired, cranky and short-fused, and while all the laundry may be done, the kitchen clean, and the family fed — all that effort becomes wasted if you snap at your children when they ask you a simple question. It's not healthy. So start planning your next adult outing — you'll be glad you did.
Here are a few of my favorite "Mommy Time-Out" things to do in LA:
High Tea
I just love High Tea. An adult tea party full of unique tea blends, mouthwatering finger sandwiches, and fresh-baked scones served in girly frills — what's not to love? Some of my favorites are: The Living Room at The Peninsula Hotel, The Montage, and (something a little more quaint), The T Room.
Hit the spa
Nothing says unwind like "massage." Whether you choose the traditional Burke Williams, a 24-hour full-service Korean spa, or a foot massage at a communal massage joint, just close your eyes, forget the five loads of laundry waiting for you at home and enjoy.
Treat your feet (and your hands)
Cliché, I know. But it's amazing how a quick foot soak and new color can refresh us.
Go to the museum
No better place for quiet time than a museum. I love visiting exhibits and getting lost in them. Time flies though, so if you're expected home at a certain time, watch that clock! My favorites are The Getty, LACMA, and MOCA. Incidentally, on January 31st, 25 of Los Angeles' best and most interesting museums are offering free admission to patrons. So you really have no excuse, do you? Check out the list of participating museums here.
A date with the girls
A no-brainer. Girl time is always fun. From brunch to dinners, here are some of my favorite places to nosh and catch up. Brunch at The Penthouse at The Huntley Hotel, AYCE Korean BBQ, dinner at Osteria Mamma (Fresh pastas and wine? Yes, please! Oh, and their gnocchi is divine).
There's an adage that says, "happy wife, happy life." I'll add to that and say, "happy mom, happy home." So skip the guilt and take some time. Your partner, your children, and you yourself will thank you.