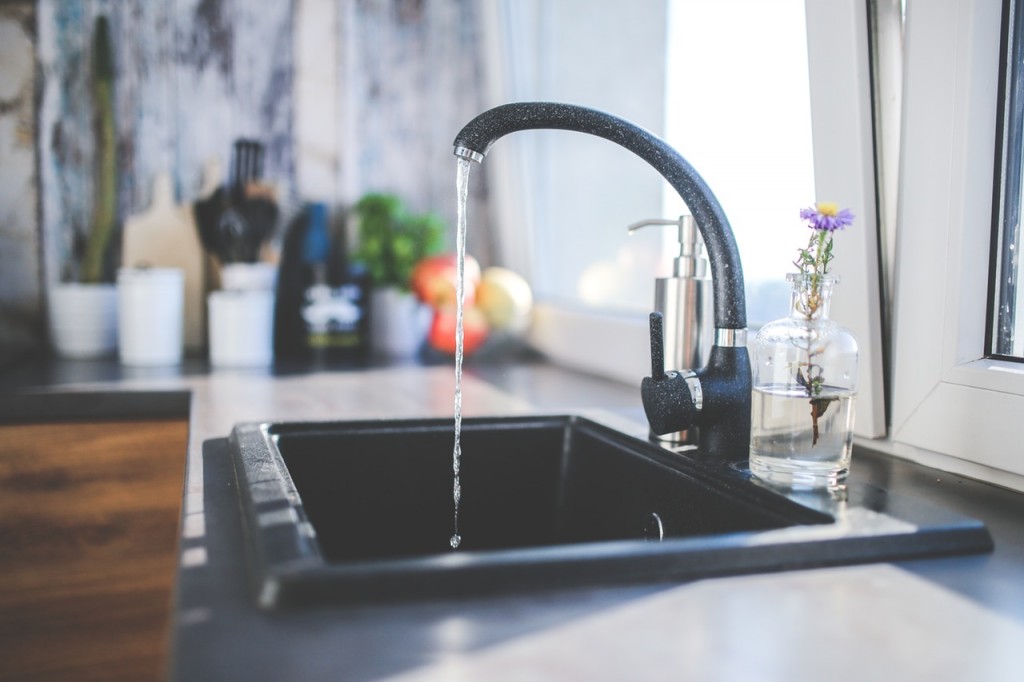 Spring is in the air! Flowers are blooming, trees are bursting with leaves, and it's staying light later – giving us all a chance to see just how grimy our kitchens became over winter. Spring into spring with this step-by-step cleaning guide that's sure to leave your kitchen as fresh and bright as this rejuvenating time of year.
Begin with a 15-minute cleanup
Clear out the clutter, wash dirty dishes, and give yourself room for the actual cleaning. Don't worry about the floors yet!
Dust down the ceiling and corners of walls.
Determine if the walls need a complete washing or just spot-cleaning. Don't forget air vents, doorknobs, doors, switch plates. Kitchen walls usually need washing more often than in other rooms; look for spots you may have missed. Like where the blender sloshed pureed veggies onto the wall. Also, don't forget about windows and windowsills – washing curtains, draperies, and blinds as needed to get rid of dust. Be thorough and clean up all that grease, grime, and splatter.
Dust art, photos, ceiling fans, light fixtures, and the rest.
A microfiber cloth works best for art and photographs. As for the ceiling fan, use a gentle cleanser like Murphy's Oil soap.
Apply oven cleaner to the oven and clean the refrigerator.
First off, leave those kitchen windows open to avoid the overpowering smell. Don't forget to vacuum the coils of your unplugged refrigerator. Inspect the cord for any fraying or damage as well. This is a great time to sweep and mop underneath your fridge, as well. Use your muscles or find someone to help you move it and really give that underneath flooring a good scrub. Be careful of scratching your floor.
While the oven cleaner works, begin sort through your freezer and fridge.
Throw out expired food, mostly empty containers, and items that you bought but never used before their expiration date. Put the stuff to keep on the counter. Remove and scrub refrigerator drawers and shelves, being careful with any glass shelving. Wipe down the entire inside of the refrigerator and freezer before replacing shelves and food. Wipe down and clean out the oven according to the directions on the oven cleaner.
Take the knobs, burners, burner covers, and spill catchers off of the stove.
Follow your stove/oven owner's manual for information on proper cleaning methods for your model – because you still have that right? If not, you can probably find information online. Or, I suppose you can just wing it! Some stovetops lift up to allow easy access to spills and crumbs. Wipe down the entire stove.
Wipe down and clean the toaster, blender, and other small appliances.
Wipe down and clean the microwave. If the spills in the microwave are fossilized, try bringing a glass of water to boil in the microwave. The steam should help loosen the goop. If the microwave smells, boil lemon juice. Unplug all appliances first and don't forget the turntable.
Clean out kitchen cabinets.
Toss out any mismatched lids, bowls and items you don't use regularly. Reline the cabinets, if needed. Clean the cabinets inside and out, then reorganize as needed while placing the items back in their place.
Run the dishwasher empty.
Add vinegar or baking soda to the empty dishwasher before running it – these are great agents for deodorizing. If your dishwasher has a food trap, be sure to clean it out. Wash down the outside, as well.
Wash down the countertops.
Don't forget backsplashes. Clean your countertops based on the material they are made of – that will greatly affect what products you use.
Wipe down and clean out any drawers.
Organize your flatware. This is a great time to install drawer dividers to better organize your kitchen drawers. This is also a good time to line or reline drawers.
Wash down the sink. 
If you have a garbage disposal, now is the time to pour baking soda with warm water and/or a lemon peel down there to freshen the drain. Put ice cubes through the disposal to sharpen the blades.
Sweep and mop the floors.
Don't forget baseboards. One of the best ways to get a floor REALLY clean is to get on your hands and knees and scrub, scrub, scrub with a rag or towel. If this is not an option, try going barefoot and scooting a large towel around the floor with your feet. It provides more contact and pressure with the floor. Press gently, and be careful and slow. Even though this is the last step, this is not the time to get lazy!