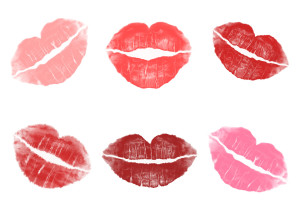 Pucker up! Did you know this week is Lip Appreciation Weekend? And if you think that means pulling that standard Chapstick out of your purse, think again.
What better way to start off Lip Appreciation Weekend than with a little #ArdenRed? As the saying goes, "Put on some red lipstick and live a little!"
If you're wearing #ArdenRed worthy lips, let them know! Share a #selfie with Elizabeth Arden on Instagram by tagging @ElizabethArden & #ArdenRed and show off your poppy pout. If you want to join in on the trend and you're not sure which red hue is right for you, check out Elizabeth Arden Global Makeup Artist, Rebecca Restrepo's quick tip for finding the perfect red lip look using Beautiful Color Moisturizing Lipstick ($25.00).
"To find the right red for you, color the entire fingertip with a shade, then bring it up to your mouth to see if the red brightens your eyes and complexion. It should make your skin tone look vibrant and healthy, not sallow or ruddy." –Rebecca Restrepo, Global Makeup Artist.
What are you waiting for? Grab that lipstick and selfie away.