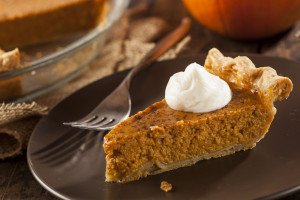 Our favorite holiday of the year is just around the corner, and menu planning has officially begun! Appetizers, side dishes, everything in between and of course, the best part: desserts! Our family goes all out when it comes to the dessert table, and we are not exaggerating when we say this. Last year, our entire kitchen table was cleared after dinner, and set with everything from pies, to cookies, to brownies bites and more. We take our sweets very seriously around here.
This year, we wanted to try and fine some interesting dessert ideas to add to the mix. We will definitely be sticking to the traditional treats, but why not add some other fun things into the mix.
Here are some recipes we are checking out to possibly make for the party:
1)
Cranberry Apple Pumpkin Bunt Cake
– This recipe looks delicious! The spiciness of the cake mixed with the sweetness of the apples plus the tartness of the cranberries is sure to be a hit. And of course, we love the added crunchy texture of the pecans!
2)
Coconut Cookie Bars
– This is DEFINITELY not a traditional choice, but there is something about these sweet treats that reminds us of being a kid and spending time with our family. That screams Thanksgiving to us!
3)
Rustic Blood Orange Tart with Salted Pecan Crust
– This one looks SO gourmet, and would be an amazing dish to bring if you are going to someone else's house for dinner. It seems a bit time consuming, but if you are only bringing one dish, this should be it.
What fun desserts will you be making for your celebration?