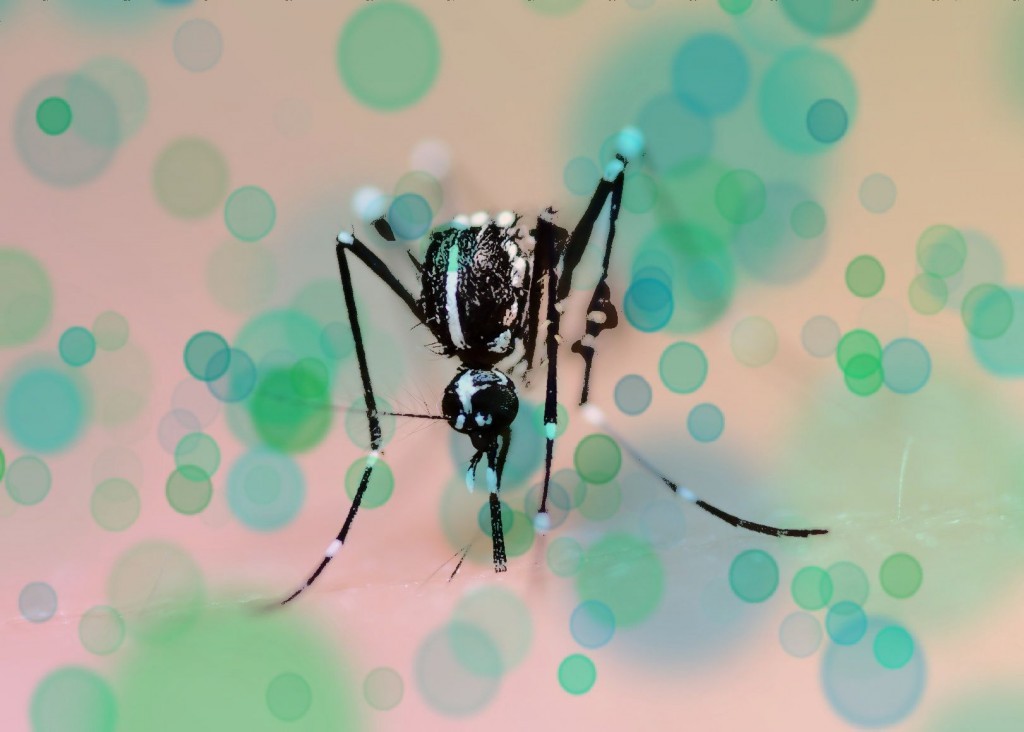 According to the World Health Organization, the Zika virus is officially an international public health emergency, with a possible infected population of four million by the end of the year. The virus was discovered in 1947 in Uganda's Zika forest, but was contained to Africa and Asia until last May, when an outbreak occurred in Brazil. Until now, no one in the Western Hemisphere had been exposed to the virus, and few people had developed the immune defenses to fight it, allowing the infection to spread rapidly. Zika is a mosquito-transmitted infection in the same family as dengue, yellow fever, and West Nile virus. However, there is heightened concern regarding Zika virus due to its links to serious birth defects, including microcephaly. Microcephaly is a neurodevelopmental disorder that results in abnormally small heads and brain damage in newborns. The concern is so high, the Center for Disease Control and Prevention is urging pregnant women to avoid travel to affected regions – mostly in the Caribbean and Latin America. According to public health officials, expectant mothers who have visited these areas should get tested for the virus. While for many people the virus causes no symptoms and is generally harmless, concern is focused on pregnant women who become infected and on those who develop temporary paralysis after exposure to the virus.
While experts believe the vast majority of Zika cases are transmitted by mosquitoes, it's important to note that it can also be sexually transmitted – though, most likely only in rare cases. As of February 2, 2016, only three reports exist indicating sexual transmission. Men who have recently traveled to affected areas are advised to get tested before potentially spreading the virus.
To date, there are about two dozen countries in the Caribbean, Central, and South America pregnant women are urged to avoid; however, the Pan American Health Organization has reason to believe Zika will spread to every country in the Americas aside from Canada and Chile. For a current list of affected countries, according to the C.D.C., visit this site.
If you are a pregnant woman who has recently visited one of these countries, it is suggested you get a blood test and ultrasound. The C.D.C. has put out guidelines for women in this situation, but it's important to note that the guidelines are extensive and may change. Please check this site.
In general, experts say pregnant women who have visited any area with Zika cases should seek medical attention and consult a doctor. Those who have had symptoms like fever, rash, joint pain, and bloodshot eyes during their trip or within two weeks of returning should have a blood test for the virus. And for women who do get the blood test,  you are not completely out of the woods. Tests for the virus itself only work in the first week or so after infection. Tests for antibodies can be done later, but they may result in false positives if the woman has had dengue, yellow fever, or even a yellow fever vaccine. Under the C.D.C's testing guidelines, pregnant women who have been to affected regions – whether they have symptoms or not and have negative or positive blood test results – should eventually have an ultrasound to test their fetuses and see if they are developing microcephaly or calcification of the skull. Unfortunately, an ultrasound typically cannot detect microcephaly until the end of the second trimester. After speaking to a friend of mine this past weekend who is a pediatrician and a mother, I learned that Zika virus is most dangerous in the early stages of pregnancy; however, the exact statistics on this are still unknown.
It is difficult at this stage to provide up-to-date, infallible information. There are even some reports by a group of Argentine physicians that say Zika virus is not actually the cause of the microcephaly outbreak in Brazil. Rather, they argue, the birth defect outbreak is due to a larvicide being used on crops. From the research I've conducted, if you are pregnant and have recently visited an affected region, consult your doctor, and stay informed via reliable news sources and the C.D.C. website. If you are planning a trip to the Caribbean or Latin America and you're expecting, it only seems logical to cancel or postpone the trip until more information is released. This public health emergency is actually causing many women to cancel their tropical babymoons. While details are still in the preliminary stages and experts work to gather information, it only seems safe to take every precaution you can and keep yourself as tuned in to the facts as possible.