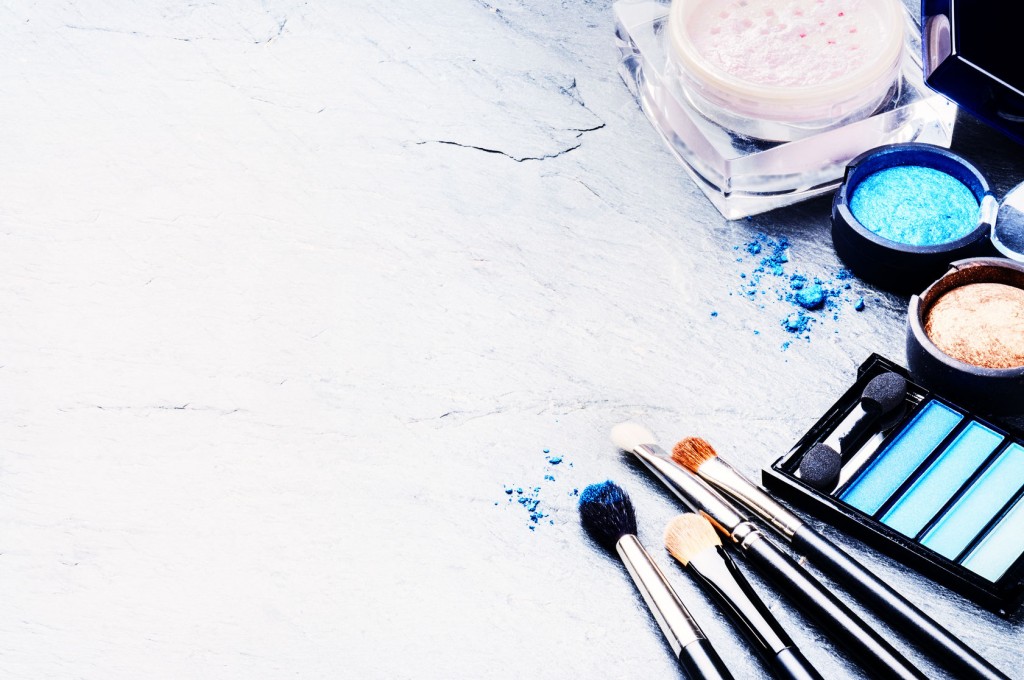 It's pretty obvious which brush in your make-up bag is for what, but have you ever wondered why each brush has been designed like that? Like, why is a powder brush so full while a bronzing brush is much firmer? TV make-up artist Bryony Blake has the answers, explaining the ins and outs of the powder, bronzing, blusher, contouring and lip brush.
Powder brush
"It's a fuller brush that's ideal for dusting on your face powder," Bryony explains. "It's probably the biggest brush you're going to have in your make-up bag, and the reason for that is because you don't need any precision – you really just want a dusting of powder, it's purely just to set your foundation."
Our top pick for powder brush is bareMinerals Supreme Finisher. The fibers are ideal for sheer application, and work well for luminisers, too. Make Up For Ever's Precision Powder Brush is another great choice.
Bronzing brush
"It's firmer than the powder brush because it's designed to pick up bronzer and place it on your face," Bryony says. "Place your bronzer where the sun would naturally hit you; cheeks, temples, nose. This will give skin that sun-kissed glow. Take it right down to the neck too; otherwise you're left with a white neck."
Be careful not to overdo bronzer, though, as it can make you look orange. The Body Shop's Bronzing Brush is compact and soft, and delivers an even finish.
Contouring brush
"This is an angled brush designed to draw in contours, and emphasis your natural features," the make-up expert outlines. "By contouring the cheeks the face is given definition."
If you're not sure where to stop with the contour, roll the brush down the cheek so it sits directly underneath the bone. Then draw a line from the cartilage of the ear right down to the end of the eye. You can use a bronzer for this, and it will give the impression that your cheeks are a little bit more sunken in and the cheekbone slightly more defined. Just keep going over and over. Once you feel that you've got that line, then you can blend it in.
Over contouring has had its moment, but use the e.l.f. Studio Contouring Brush for a subtle take on the trend.
Blusher brush
"It has a slight rounded head, perfectly shaped for cheeks," Bryony says. "Take a little bit of blusher, and put it on the apple of the cheeks and brush it up towards the ear." MAC's 129 Powder / Blush brush is definitely one of the best for getting that rosy glow spot on.
Lip brush
"A lip brush will give you long-lasting lipstick," Bryony shares. "It allows you to be really precise and means you don't always have to use a lip liner. There are lots of advantages of using a lip brush; you can really blend it into the lip which means the product will last longer."
Lip brushes are especially good if you're doing a bold colour because you get right into any corner. They're also spot on for precision. No7 Retractable Lip Brush is ideal for beauty at home and on-the-go.