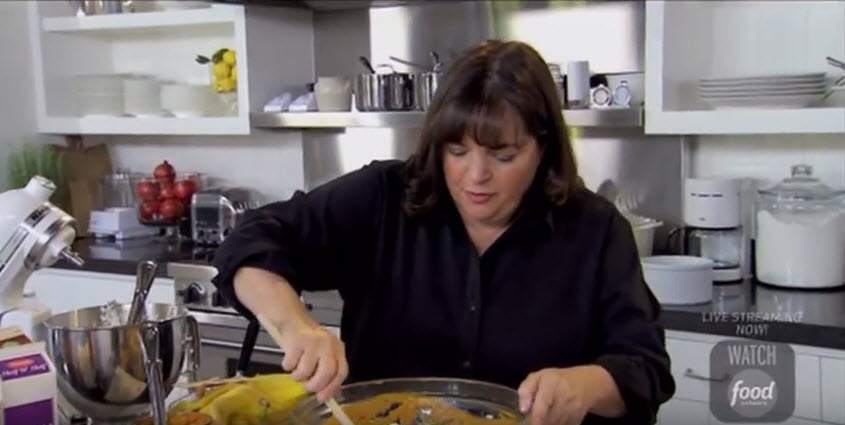 Here's one of my favorites, courtesy of Ina Garten! It makes a great side dish with any meal and will brighten your plate and taste buds.
Roasted Asparagus
Total Time: 35 min
Prep Time: 10 min
Cook Time: 25 min
Servings: 8
Ingredients:
2 pounds fresh asparagus
High-quality olive oil
Kosher salt, plus extra for sprinkling
Freshly ground black pepper
Head over to the Food Network for instructions on how to make this yummy side dish.
Pro tip: If the asparagus stalks are especially thick, peel them.
Pasta Primavera
A quintessential springtime dish, brimming with fresh veggies and flavor.
Total Time: 30 min
Prep Time: 15 min
Cook Time: 15 min
Servings: 4
Ingredients:
Kosher salt
12 ounces fusilli or other type of corkscrew pasta
½ pound of sugar snap peas, halved lengthwise. Or you can use broccoli florets, or a combination of the two.
2 carrots, shredded
1 yellow bell pepper, cut into thin strips
¼ cup extra virgin olive oil, plus a little extra for drizzling
4 cloves of garlic, thinly sliced
1 pint of halved cherry tomatoes
¼ – ½ teaspoon of red pepper flakes
½ cup roughly chopped fresh mint
½ cup grated parmesan cheese
4 ounces crumbled goat cheese
Food Network Magazine has the skinny on how to throw this delicious main dish together.
Pro tip: Throw precooked turkey or chicken sausage in towards the end for some protein to balance out those carbs.
Lemon Yogurt Cake
A delicious, zesty spring dessert – make for guests, your family or keep it all for yourself!
Total Time: 1 hour 20 minutes
Prep Time: 20 min
Inactive Time: 10 min
Cook Time: 50 min
Servings: 1 loaf
Ingredients:
1 ½ cups all-purpose flour
2 teaspoons baking powder
½ teaspoon kosher salt
1 cup plain, whole-milk yogurt
1 1/3 cups sugar, divided
3 extra large eggs
2 teaspoons grated lemon zest – 2 lemons
½ teaspoon pur vanilla extract
½ cup vegetable oil
1/3 cup freshly squeezed lemon juice
For the Glaze:
1 cup confectioners' sugar
2 tablespoons freshly squeezed lemon juice
The Barefoot Contessa has the deets on this delicious dessert. Click here to get in the know.
Pro tip: Add a dash of ground cardamom for a bit of intense, aromatic spiciness. And don't forget the coffee!