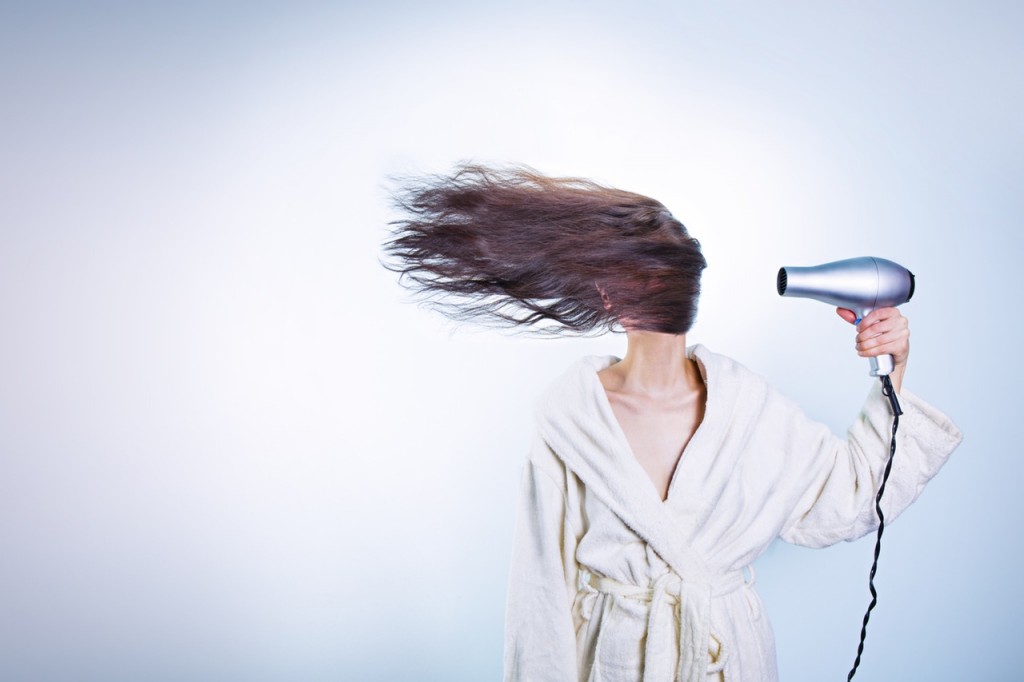 Inevitably, a new year rings in new trends – fashion, makeup, and hairstyles seem to be living, breathing entities, constantly evolving and even devolving, as looks from the past make comebacks. And this year is no different. Trickling down from Paris, Milan, and New York, this year's hottest hairstyles will soon be found on women looking to add a visual "awe factor" to their everyday style. If one of your resolutions this years is to update your updo, here are a few of the trending hairstyles this season.
Pins
A deep middle part is the epitome of fashion-forward hair this season, and using lots of pins is the best way to achieve this look. Using eight or nine standard bobby pins that match your hair color right in a row will provide the best effect. Check out Bella Hadid at the 2016 GRAMMY Awards for an idea of what we're going for. But for a night out or special occasion, consider using Marcelled waves for that Old Hollywood look, topped off with rows of pins to give you that modern edge.
Braids
Classic, but not necessarily boring, braided hairstyles this season are focused on up-dos, adding drama and texture to any fashion statement. Wrap a thick braid around the crown of your head, then pin it into place. Or, make a thick braid that mimics a deep side part that falls against the side of your head for an edgy and fashion-forward look. Head on over to this page for different variations and inspiration/
The Wet Look
This style is not exactly new or revolutionary, but it's back! Achieve this sleek, post-modern style with high-tech styling products, such as flexible gels. Simple and fast, the wet hair look is an easy way to freshen up your current style. Just slick back your hair like you're combing it out after a shower. Then add in gel to maintain its glossy wet appearance. Combine this style with a bit of dramatic makeup to avoid looking too severe. Elle Magazine has a step-by-step tutorial for how to attain this luscious look.
And for those of you enjoying the fashion-forward look of blunt bangs, fear not. This retro style is continuing to gain popularity. 2016 is also the year of color. Maybe consider freshening up your look with a trendy shade – bronde is the new blonde and according to the powers that be, gray is no longer a sign of aging.
For those of you with long hair, toss out the vintage curls of last year and trade them in for relaxed waves. Using texture will help add to this year's desired messy appearance – the beach look is in for 2016, hopefully bringing with it less time in front of the mirror. And on those days you're feeling a little boho, try trendy braided pigtails, seen on numerous celebrities this season.
As for short hair, from what we can tell, the bob is maintaining popularity. Add in pins and headbands for a fashion-forward 2016.