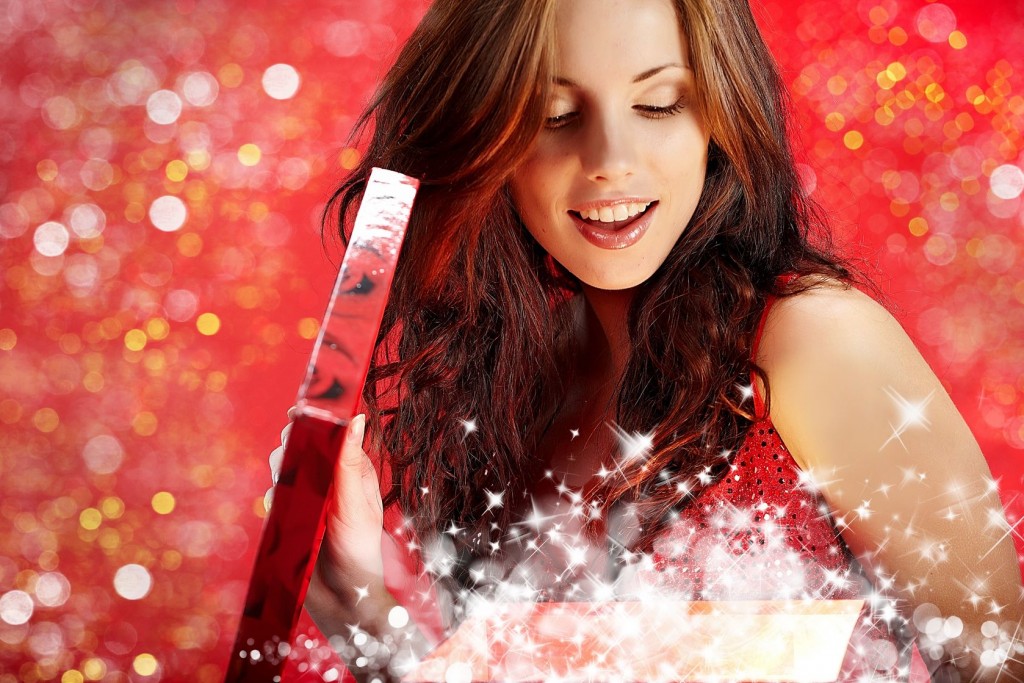 We already gave you the tools to put on the most exceptional Valentine's Day dinner with your favorite ladies in the world, but have you considered which gifts to grab them as well? We know, we know. With the rush of your day-to-day responsibilities throughout the past week, you may have missed out on the chance to do a ton of research on what they'd like. You know your girls pretty well, but it's a well-known fact that it can get tricky when shopping for other people, even if you know them inside and out. We, here at Weekly Sauce, have taken the time to consider each of your friends. You may know a girl for each characteristic described, or maybe your bestie is all of these rolled up into one. Regardless of which, we're sure that you can figure out the perfect Valentine's Day gift for your girls after taking a look at our rundown. [And if your gift doesn't get here in time for the big day, just remember: it's the thought that counts!]
The Classic Girl
Perfume is an easy present for this girl, so put some thought into it and get her a really special one — nothing too in-your-face but still, a scent that will stand the test of time. Dolce & Gabbana's Light Blue Pour Femme [$74 – 50ml, $96 – 100ml] would be ideal. It's light, fresh, and reminiscent of spring/summer weather, lunches on restaurant patios, and turning your face to the sun. Tried and true, she's bound to recognize the fragrance which, incidentally, is one of the brand's most popular and has been for over a decade. Perfect for the coming months, your classic girl is sure to appreciate a bottle of Light Blue.
The Trendsetter
She's not really into Ray Bans or Oliver Peoples. This girl is set on starting trends rather than following them, really. So with this being the case, you may have to hit the unbeaten path to get her a gift that she'll really love. These Clear Gold specs from Roial [$55] are definitely a contender. Gold is a neutral color, and she can dress these up or down in her own funky way.
The Beauty Guru
philosophy is well-known for its skincare products, and if there's a lady in your life who loves beauty, the only option is to cop the entire renewed hope in a jar collection for her. These boast endless skin-renewing qualities, and offer options for day and night. According to the brand, 100% of the women using renewed hope in a jar noticed "a significant improvement in their skin," including visibly-smaller pores and a soft, dewy smoothness. There are quite a few products in this collection — here's a quick glance at each:
The Refreshing & Refining Moisturizer, $16- $75: A lightweight cream that retexturizes skin with a blend of alpha hydroxy acids and restores moisture that lasts all day.
The Microrenewal Hydrating Mist, $30: A spray that can be used at anytime to rehydrate and refresh skin within seconds.
The Refreshing & Refining Eye Cream, $51: We mentioned this one recently here at Weekly Sauce. This eye cream is great for reducing fine lines around the eyes and, for those particularly rough days, it gets rid of the dark circles and puffiness.
The Overnight Recharging and Refining Moisturizer, $52: This one is perfect for revitalizing your skin in your sleep, since it's rich without being too heavy. After applying on the first evening, your face looks and feels better by the very next morning. philosophy says "a healthy glow is restored," and we would definitely agree.
The Re-Energizing Moisture Mask, $37: The renewed hope in a jar collection is all about refining your skin, sloughing off the old, and beginning anew, and no skincare collection is complete without a mask promising to do just that. This moisture mask is great for rehydrating while improving the texture of your skin.
Think of it this way, before your beauty girl experiments with makeup, she's got to be sure that her canvas is clean and clear. She'll be happy to have any one of these philosophy products, for sure.
The Thought Provoker
Everyone needs a girlfriend that is a little more pensive and reflective. She keeps you grounded and clearheaded. You should show your appreciation this Valentine's Day and grab her a copy of Q&A A Day from Potter Style [$9.60]. This journal is a five-year keepsake that asks a single question per day, for each of the five years — that way she can always go back and see what's changed, and how she's grown. This is a gift that's bound to spark countless discussions over wine.