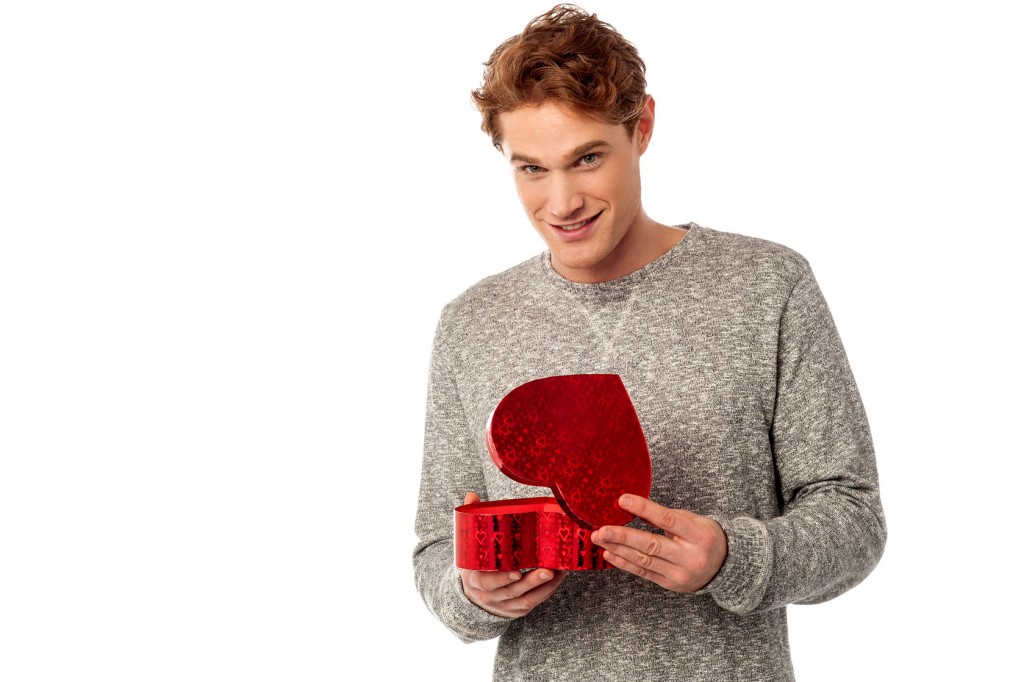 Whether you've been together for years or maybe just a few months, Valentine's Day is upon us and you've been agonizing about what to get him for the holiday. Every man is not exactly the same, despite the fact that they may have similar temperaments from time to time. Think about your guy and the things that he's into. Based on what you come up with, you may want to go a familiar route and buy him some cologne, but if he's into anything outside of what's expected, you should be prepared for that too. You only have a day left but lucky you, we here at Weekly Sauce have some suggestions for what could work. Take a look at our quick list of possible items to get for your favorite guy on your first or 15th Valentine's Day together.
The Classic Man
For your guy that's into the basics, like cologne, look into grabbing him a bottle of Dolce & Gabbana's The One for Men EDP [50ml – $72, 100ml – $92, 150ml – $127]. The brand describes it as being the perfect "statement of charisma and sophistication." We're thinking that this is an ideal date-night fragrance. The first whiff carries heavy notes of spice, tobacco and amber. There's also a layer of citrus infused in the scent. It's a little too sexy for work — of course, depending on what he does for a living — but that's even better. Then you know that on those days when he wears The One, it's for your nose only.
The Sneakerhead Who's Always On the Go
If your guys is one of those avid sneaker collectors, we already know he takes his kicks seriously. He scrubs them on his days off, and may even have a special rack to house them all. If he's always traveling with a second or third pair — which, of course he does — he's not the type to just stick his beloved shoes in a ratty, old suitcase. For this guy, you ought to go with one of Herschel Supply's Novel Duffles [$79.99]. They come in a variety of prints, from Woodland Camo to Red Snake, but most importantly, the company's signature shoe compartment is the main feature. He'll be ever grateful that you considered his sneakers.
The Vino Connoisseur
Your boo may not be an official sommelier, but he loves a good glass of wine. He's always looking for tastings and trying to bring you along for the ride. To show your honey that you've been paying attention, invest in a Club W subscription for him. Based on his palate of preferred wines, the company creates a profile complete with suggestions that he can choose to go with or not. Then he's treated to three bottles of vino per month at a rate of $39, with a flat shipping fee of an additional $6. If you know your boo and his tastes well enough, maybe you could even set his profile up for him, so that first round of bottles tells him that you can read him like a wine label.
The Mad Hatter
When was the last time you saw boo without his hat? He has one for almost every occasion, and they aren't all baseball caps, either. He's got fedoras, wide-brimmed toppers, and beanies. Even if he doesn't necessarily have that breadth of sophisticated style, but he truly does have a massive collection of fitteds and snapbacks, grab him one of these Big Boy Kris Straw Pork Pie hats from Goorin Brothers for $55. With spring coming up, you guys may be at a few weddings or outdoor events, and if he has a Big Boy Kris, he won't try and rock a Yankees hat with his khaki suits. You won't even have to remind him not to.
The Stylish Sports Fan
Even before Drake was made the team mascot of sorts, the Toronto Raptors had been (and still is) a respectable NBA squad. Even if you aren't familiar with the miracle worker that is Vince Carter, your man — if he's a basketball fan — may be. Grab him a pair of these 1998-99 Authentic Toronto Raptors Shorts from Mitchell & Ness [$125]. The story of the '98-'99 Raptors is the stuff of legend: surpassing the odds to not only win games but break records. These shorts are pretty flashy, but they tell a piece of the tale and if your guy loves sports stories and is all about statement pieces, these shorts are a guaranteed win.