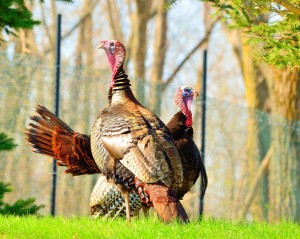 This year will be the first year that I attempt to eat only vegetarian during Thanksgiving. At the present moment, I am eating mostly vegetarian, with the occasional fish added in if I feel like it. While there is truly nothing I've found more appetizing in the past than what I consider the perfect Thanksgiving bite: turkey, mashed potato, cranberry sauce, and stuffing all on one fork, I am going to try and take the Turkey out of the equation this year.
With this comes me scouring the internet for some delicious veggie recipes to add to the mix, in order to avoid a carb induced coma on Thanksgiving day.
Here are some that I hope to add to the menu:
1)
Slow Roasted Green Beans with Sage
– I absolutely LOVE roasting vegetables. Something about the charred taste from the oven is truly magnificent and the added flavor from all of the suggested herbs is just too much to pass up. To make this vegan, just use a vegan butter instead of regular!
3)
Baked Polenta with Mushrooms
– Yes, OMG, yes. Wow. I'm just floored by this. Seriously. I may not be able to finish writing this article if we keep finding recipes like this. Give it to me now.
4)
Creamed Kale Gratin
– Adding kale to the mix on turkey day will make you extra awesome. Can't say no to that.
5)
Roasted Garlic Mashed Potatoes
– I love this fun take on a typical garlic mashed potato. Nothing beats roasted garlic, and this is a definite must try for Thanksgiving.
I'm definitely excited to try some of these out this season. I hope you have found some ideas for your menu as well! Cheers!