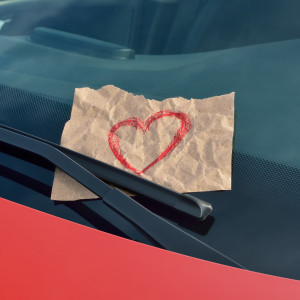 I am, quite simply, a catch. A 42-year-old woman on the heels of divorce with two kids that are 9 and 10. I'm still trying to lose the baby weight. Please note that my eggs are almost expired but I still turn into a stark raving lunatic every 28 days. I have to dye my hair every 3 weeks and I have a botox habit that eventually could land me at Betty Ford. Two cups of coffee in the morning is a requirement to keep things moving and also I've recently discovered bran, or as I call it, the holy grail. My favorite jeans have an elastic waistband (yes they are Rag and Bone and cost a car payment. Doesn't make this any less true though) and sometimes wine makes me burp.
As I sat down to write my online dating profile for one of the big match making sites I quickly realized on paper, I may not be a dream come true for a lot of men. Or any men. Who can read. And at the very least, I'd like someone who can read.
But my dating options are limited. I teach Pilates for a living, and I am surrounded by women all day. The men I do teach are mostly tagging along with their wives or girlfriends. Of course, there are the dads at school, but nothing screams "look at me" like dating the dads at a small private school in the suburbs. There's no flying under the radar.
Jumping back into the dating pool has to be one of the most difficult transitions for a newly single woman to make. We all want to walk into Starbucks, lock eyes with a stranger and drift into the world of happily ever after. Unfortunately that just isn't as common an occurrence as we need. Not only is it scary to open your heart up to someone else, but how in the world do you even meet someone? Luckily, times have changed. Smartphones have changed. And have created Smartwomen.
Tinder, Plenty of Fish, and OK Cupid just to name a few of the available dating apps, have made meeting new people and dating simple. (Or, more simple. It's still hard.) None of the apps require elaborate profiles, all of them require a photo, and hopefully more than one. Unlike dating sites of the past, you don't have to try and figure out how to sell yourself, or worry about a guy you would never date, chasing you. It's an even better version of ladies night at your favorite bar. He sees you, you see him, your eyes meet and you say hello. No trying to avoid the creepy guy all night. Meeting is mutual.
Now, in fairness to everyone out there, you have to follow some basic rules. Your photos need to look like you. Sure, we all pick the best versions of ourselves, but I can't imagine anything worse than meeting someone for a drink and having the first words they say, "you look nothing like your photo." So give yourself the advantage, put up photos of you. And if you're going to write up a little profile, don't start off in attack mode, "NOT HERE FOR A HOOK UP." Just an inviting sentence to break the ice, "Valley girl who loves snowboarding and motorcycles" will attract men who, oh yes, snowboard and ride bikes.
There is a rush that comes with each new match. It may be fleeting, but each one adds a little spring to your step, changes the way you carry yourself when you walk into the coffee shop. And you have to remember it's dating. It is meant to be fun. And a little nerve wracking. And not every match is a hit. There is something really freeing about not worrying if you're going to get married or have more kids, but simply enjoying the company of a grown-up. The slight awkwardness of not knowing what to say next, the blush that comes with the first toast and "it's nice to meet you." You don't even have to think past that. Just get yourself out there. Go on a date. Everything after that happens just like it did years ago, kisses and all…