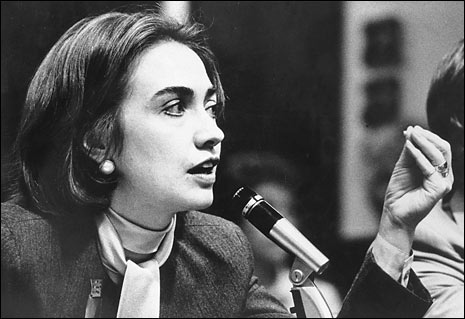 In the social media landscape where everyone's accomplishments are on display, it can be easy to feel like we're lagging behind our peers. Whether it's fact or fiction, folks love to project how they're thriving in life, living each day incredibly well-adjusted and secure.  But don't fret if you haven't found your fit yet. Many great success stories didn't fall into place following the traditional path, especially for some of our era's most celebrated ladies.
Tina Fey, for example, only had some improv troupe work  (with Chicago's Second City) and a bank commercial under her belt when she was 25, while her fellow funny-woman  Mindy Kalling finally got her break as the first woman hired to "The Office" writing staff at the same age. Who could have predicted they'd both go on to be successful television powerhouses, creating, writing, and starring in their own series? Secretary of State Hillary Clinton had earned her place at the prestigious Yale Law School in 1969, when she was 22– an accomplishment in and of itself that was only the tip of the iceberg for the politico many of us hope to call Madame President someday soon.
Get inspired with four more ladies who made it in their own unique ways:
Jane Pratt [Editor of xoJane]: At 24, Pratt, the woman behind xoJane.com, was "plucked out of ­entry-level obscurity" to become the founding editor of now-defunct teen magazine Sassy.  Carl Swanson of New York Magazine remembers Sassy as a media outlet like no other: "It was confessional, confiding, a bit reckless, swooning for the authentic pop anti-hero, and surly about anything phony. It talked about things that were parts of people's untidy lives but often, out of shame, remained undiscussed."
Marissa Mayer [President and CEO of Yahoo!]: Mayer joined Google in 1999, when she was 24, as the company's twentieth employee and first female engineer. "My quest to find, and be surrounded by, smart people is what brought me to Google," Mayer said. She climbed the ranks at the company for the next 13 years.
Cecile Richards [President of the Planned Parenthood Federation of America]: After graduating from Brown in 1980, Richards worked as a union organizer in the Rio Grande Valley and New Orleans from age 22 to 24. 
Judy Blume: Blume received a B.S. in education from New York University in 1961 age 24, and came to writing after she had children. She told NPR in 2008: I never thought about writing. I was married young, I was still in college, as we did then, and I had two babies before I was 25, and I loved them, and I loved taking care of them, but I was a little bit cuckoo, staying at home and not having a creative outlet… [Then my kids went] to pre-school. And I had two hours every morning to myself, and that is when I wrote. Blume published her first book, The One in the Middle Is the Green Kangaroo, in 1969 when she was 31.
For the full list of twenty-one women, visit the Huffington Post.  –– Casandra Armour