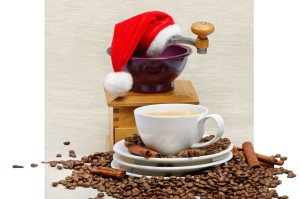 Truth be told, I've only celebrated Christmas for the past five years. I'm Jewish and my wonderful fiancé is Catholic, so my first real Christmas morning happened pretty recently. I'd gone to friend's houses in the past for a Christmas Eve dinner here and there, but my first time waking up to presents under the tree with my name on them only happened when I shared my first holiday with my man.
One thing I quickly learned about was the breakfast casserole! A delicious combination of everything on your breakfast plate, all mixed into one, and something easy to pop in the oven on Christmas morning to feed the masses.
Since I will be celebrating again this year, only I am going sans-eggs in my diet, I thought I'd share some traditional breakfast casserole recipes, as well as some other ideas for those looking for a change.
1) French Toast Casserole – This recipe happens to be gluten free, but you could sub in regular bread as always. I love to use egg bread for my french toast, but anything will do!
2) Egg Free Breakfast Casserole – This sausage casserole with brightly colored red tomatoes and green scallions bring on the Christmas cheer in the most delicious of ways. You could sub the sausage for vegetarian meat subs, or even just add in more veggies! Broccoli, zucchini, even some sweet potato would be fabulous!
3) Caramelized Breakfast Casserole – Anything with caramelized onions is a-ok in our book. The addition of broccoli and muenster cheese sound pretty lovely as well.
4) Fruit and Granola Parfait – These are incredibly easy to make, and are pretty filling if you add in enough fruit. It's a great option for people who don't eat eggs and meat. Use greek yogurt with honey for added protein.
5) Creme Brûlée Oatmeal – Just in case you want to get really fancy with it all. We're drooling now.
Happy Holidays and happy eating!