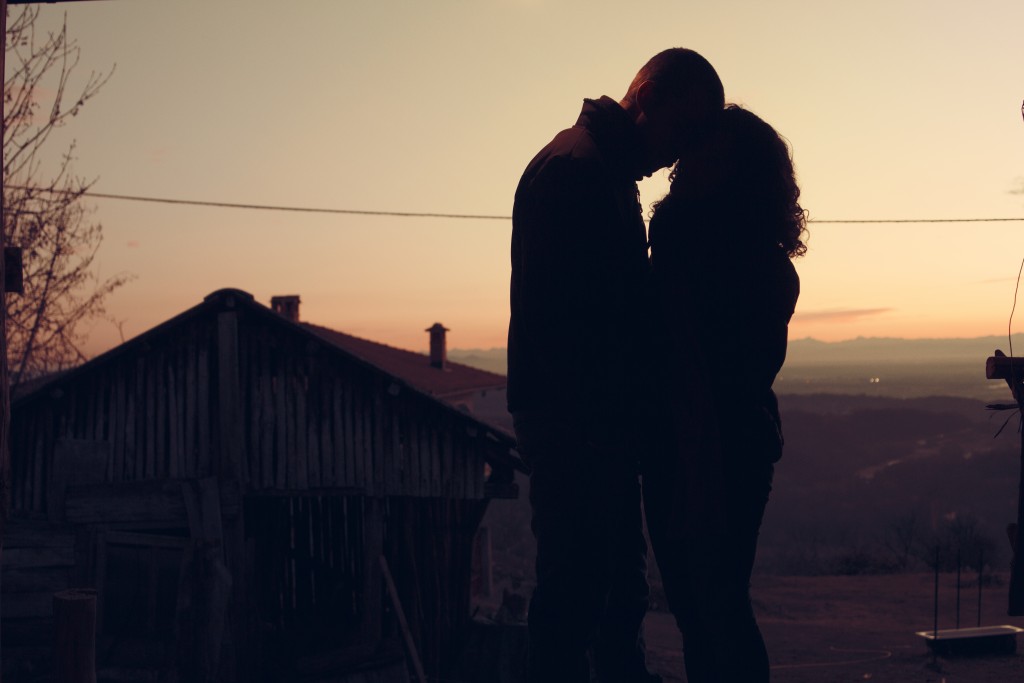 Divorce can be (and usually is) a heartbreaking experience, whether you're the divorcer or the divorcee. There are other family members, mutual friends, colleagues, and maybe even children all affected by the dissolution of your marriage. It can be ugly or amicable, but both ways include the painful admission that your marriage just didn't work. Was it you? Was it your partner? What went wrong? There is a lot to sort out besides just who gets the Subaru. At some point, though, the dust will settle and you'll face the world as an entirely single human again, maybe for the first time in many years. What's your next move? Once you decide for certain that you're ready to start dating again — which is a process in and of itself, discussed in-depth here, among other places — Psychology Today says you'll want to do the following:
Rally A Group of New Supporters
Old friends are uber-important. They've been there for your ups and downs, and you can count on them in a pinch. Are they also old friends of your ex, though? If not, it's still likely they know all about the situation. Finding new friends (without discarding the old, of course) can help you move forward and better adjust to your new reality. You'll get fresh perspectives, meet new people, and enjoy beefed-up self-esteem. After all, the new people who rally around you are there for no other reason than that they like being around you. They don't feel sympathy or owe you anything. That fact, in and of itself, is enough to make you walk taller even on your lowest days.
Be Active In Your Date Searches
Successful dating is not a passive activity, so you can't sit back and wait for the next love of your life to find you. You also shouldn't stop doing what you love doing just because you're trying to find a partner— whether that partner is for the next month or the next ten years is up to you. After all, not every divorced person wants to remarry, and that's perfectly acceptable. However, if you're dating after divorce, you are by definition searching for some sort of companionship (however long or short term). To ensure you're pulling from a quality dating pool, put yourself in situations you enjoy and allow yourself to meet the right people. For example, walk in public parks if you're an active person and want to find someone with similar interests. Take a dance, art, or cooking class if one of those strikes your fancy. Do what you love and let the encounters happen.
Break Old Habits
This is important: don't date the same type of person you divorced. That route didn't work the first time, so it's probable that it won't work again. In addition, don't make hasty decisions based in emotional pain because you're more apt to regret those later. Respect yourself and your journey at all points in the process.
Be Realistic
Getting divorced really hurts. Even after time has passed and you're out in the dating world, reminders of your failed marriage can creep up and cause you to feel pain or even regret. This happens often—perhaps around holidays, birthdays, etc.—and especially when children are involved. Be realistic about your feelings and understand that they are normal. While you're in the newly dating world, you'll likely have to remind yourself of this on multiple occasions: be kind to yourself and know that your feelings are valid. Let yourself grieve all over again if that's what you need to do, and move on as many times as it takes.
Here's the takeaway: getting a divorce doesn't have to be the end of your love life. Many people around the world have found real romantic success the second (or third, or fourth) time around. If you find a new support group, are realistic in your expectations, are active in your date searches, and have broken old habits that brought you down, you're bound to meet someone worth the effort.