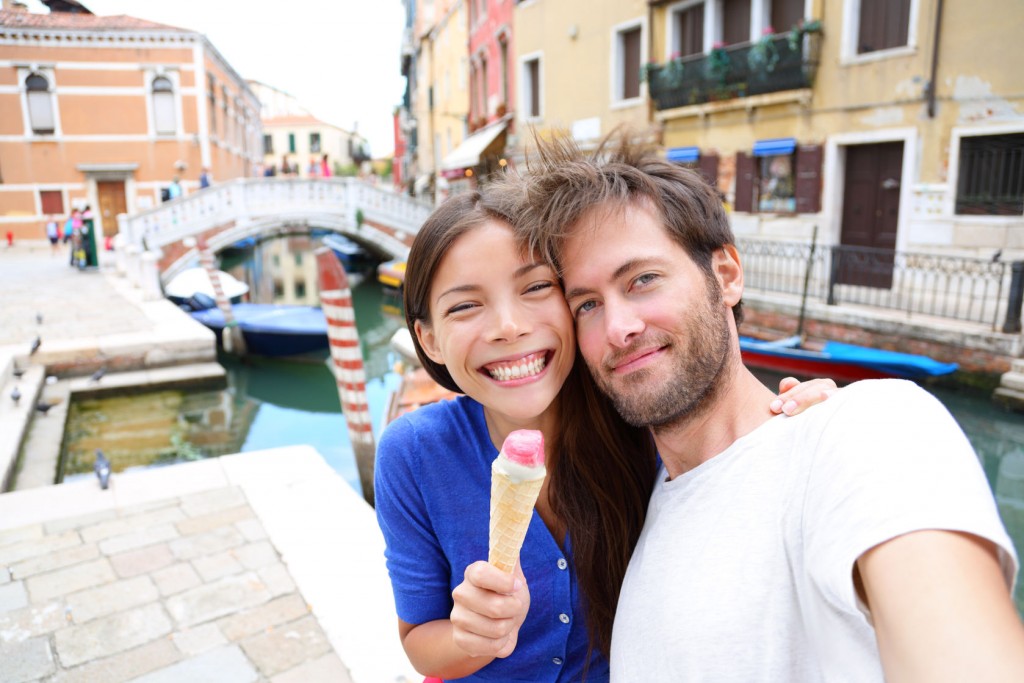 So you may not have been granted a ton of vacation time from your job this past year, but maybe your boss just announced the office will be closed from Christmas Eve to after New Year's. If so, what are you still reading this for? Go book a flight! If not, though, don't fret — 2016 opens up a whole new plethora of opportunities to get packed and head somewhere new for a week — or longer if you're lucky. So you're not sure yet about when you may get this free time. It's cool, just keep in mind that if you do end up receiving a number of days, you'd do better by getting out of town to recharge than chilling at home. Whether you want to travel internationally or keep your plans domestic, you ought to start thinking of possible destinations just in case you end up with some free time on your hands next year. That's where we come in. Weekly Sauce has compiled a short list of potential trips for each season of 2016, so get your outfits ready and find that passport — next year you're hitting the road.
Winter
We're still in the colder season here in the States, but if you actually like the winter, then you have quite a few options. Head to the Crested Butte Mountain Resort in Colorado for some quality time on the slopes. If you're more into apres-ski than you are say, actual skis, the small town features a number of restaurants and nightlife spots. When you're ready for some pampering, hit the Elevation Spa and luxuriate in the sauna.
If you'd prefer to change the weather, then get on a flight to Cape Town, South Africa. It's still experiencing summer temperatures over there, and there's a ton to do. From hitting the sand to ogle penguins (!) at Boulders Beach to shopping, then indulging in lunch and wine at The Table at De Meye, Cape Town may be the move this winter — and the fares are on sale!
Spring
Don't you dare look into places like Daytona Beach, FL or Cabo San Lucas in Mexico during the spring. You don't want to be caught out there with the college kids drinking too much alcohol and baring too much skin. Get away from the crowds in Todo Santos, Mexico. If you'd like to hit the beach, there's plenty of sun and fun down there. There are small boutiques and restaurants to patronize and if you're in the mood to surf, this is the town to do it in.
Another option is Austin, TX. If you're a music fan, try and head out to the college town for the South By Southwest Festival in March. The Interactive (March 11-15) and Film (March 11-19) portions kick off first, and the city's a little less busy during that week. The droves don't start pouring in until the Music week (March 15-20), so if you aren't into maneuvering crowds while on vacation, be sure to leave beforehand. If you're open to hanging out, then get ready to hear some incredible music from huge acts to small upstarts.
Summer
Chicago only has about six weeks of summer, so time your trip wisely and take advantage of one of this country's greatest major cities. Head over to take pictures in front of that giant Bean (the official name is Cloud Gate), get into some culture at the Art Institute of Chicago, then hit a pizzeria to experience a deep dish slice. Walk The 606 Park, watch fireworks go off at the Navy Pier and have dinner at Latinicity — a tapas food court of sorts — with a full bar. Then thank the heavens that you were able to experience Chi-town before their few warm days were up.
Clearwater Beach, FL is another great option for summer. If you want that white sand beach experience in the States, you've got to hit the Gulf Coast. Clearwater is typically quiet and laid-back, far enough away from the debauchery of South Beach but close enough to another city, with Tampa being 2 hours east. Also, the hotel rates are absolutely incredible, even during the summer!
Fall
If you have a beau, there's no better place to watch the leaves change than the Canoe Bay Resort in Wisconsin. There are lodge rooms and cabins, breakfast served in your room daily, and the option of going for a hike or kicking it and getting massages. After all, you are on vacation!
If you've never been to Italy but love Italian food, why not make a trip out there this year? Whether you're in the busy city of Milan or out gallivanting in the countryside, there are restaurants everywhere. And Italians are known for making everything from scratch! Beyond the eats, the cultural aspect is a must. The Coliseum, the Pantheon… Sightseeing has to happen while you're there — just make sure you're prepared with comfortable shoes and a light jacket. The nights are cooler — around 55 degrees — but the days hold steady around 70 to 74 degrees.
Bon Voyage! Let us know where you're planning to head this coming year.