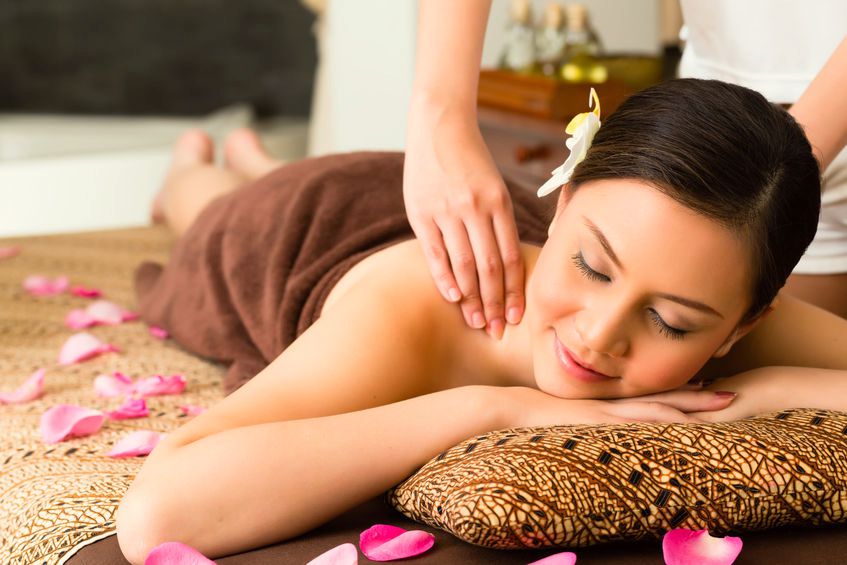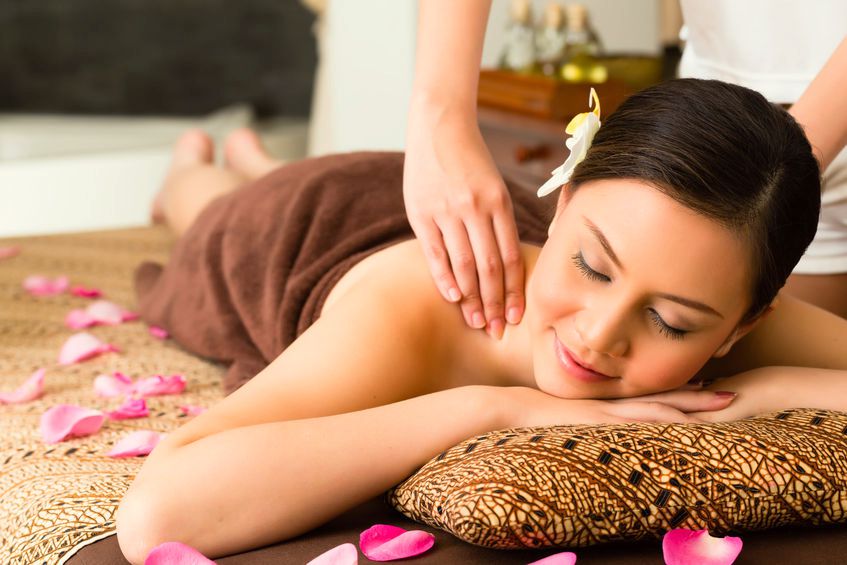 For most, visiting the spa is about rejuvenating your body and spirit while getting pampered along the way. You can get skin treatments, body waxing, or various types of massages — or a combination of services, if you're going all out—at most full-service spas. If you're dropping the cash for some you-time at the spa, you undoubtedly will want to make the most of the experience: here are four tips to help you do just that.
Know what you're signing up for.
Reading a pages-long spa service menu can leave you with more questions than answers if you're unfamiliar with the language. It helps to identify a primary goal and choose a service targeted to meet it. That way, you can automatically narrow-down the choices on the list. For example, if you have muscle aches, you may opt for a Swedish, hot stone, or deep tissue massage. If you're concerned about rejuvenating your complexion, choose a facial (with or without mask). Have some direction when booking to avoid getting carried away.
It's also important to research the facility and the treatment you're requesting before making the appointment. Call the spa beforehand to determine if there are any steps you should be taking prior to your arrival. (For example, some treatments that involve exfoliation have shaving requirements. Be sure to ask.)
Hydrate, then hydrate some more.
Staying hydrated is important in your day-to-day life, but it's extra important in your spa-day life, too. Most facilities will have cool water readily available for patrons, often with lemon or other additives. Water consumed before and directly after skin-centric spa treatments helps maximize their effectiveness and help the results to last longer. It counts after a massage, too. If you get a knot kneaded out by the therapist, your body will produce metabolic waste. That waste has to be flushed from your body through the kidneys, and drinking a glass of water directly after your session is over encourages that act.
When your therapist hands you a glass of water, drink it. Don't skip it.
Request a tour of the facilities.
If you had to make a list of relaxing activities, chances are you'd never include getting lost. So, for that reason, arrive a little early to your appointment and acquaint yourself with your surroundings. If you're getting multiple treatments, you'll be shuffling between rooms and potentially back and forth from the shower or sauna. Having a general idea of your orientation within the facility will help you navigate your spa day.
Plus, you might get an idea for a service to book at a later appointment as you hear about all the spa offerings first-hand.
Be honest.
Your massage therapists and aestheticians want to keep you as comfortable as possible while still performing their services. They are professionals, but they're not mind readers. Remember that if something hurts, say so. If you're getting a massage and the therapist is using too much pressure, let him/her know. Some people, especially those who frequently get massages, prefer the therapist to really work out tough knots even though it is painful at the time. If that's not you and you find yourself wincing, speak up.
Also be honest about your lifestyle, medications, and beauty routines if asked. A facial may not have the same results on a long-time smoker as it would on a non-smoker, so there is a reason your aesthetician is asking that question. Whatever service you choose at the spa, you deserve to be satisfied with the outcome. Communicating openly with the person administering that service will help ensure your expectations are met.