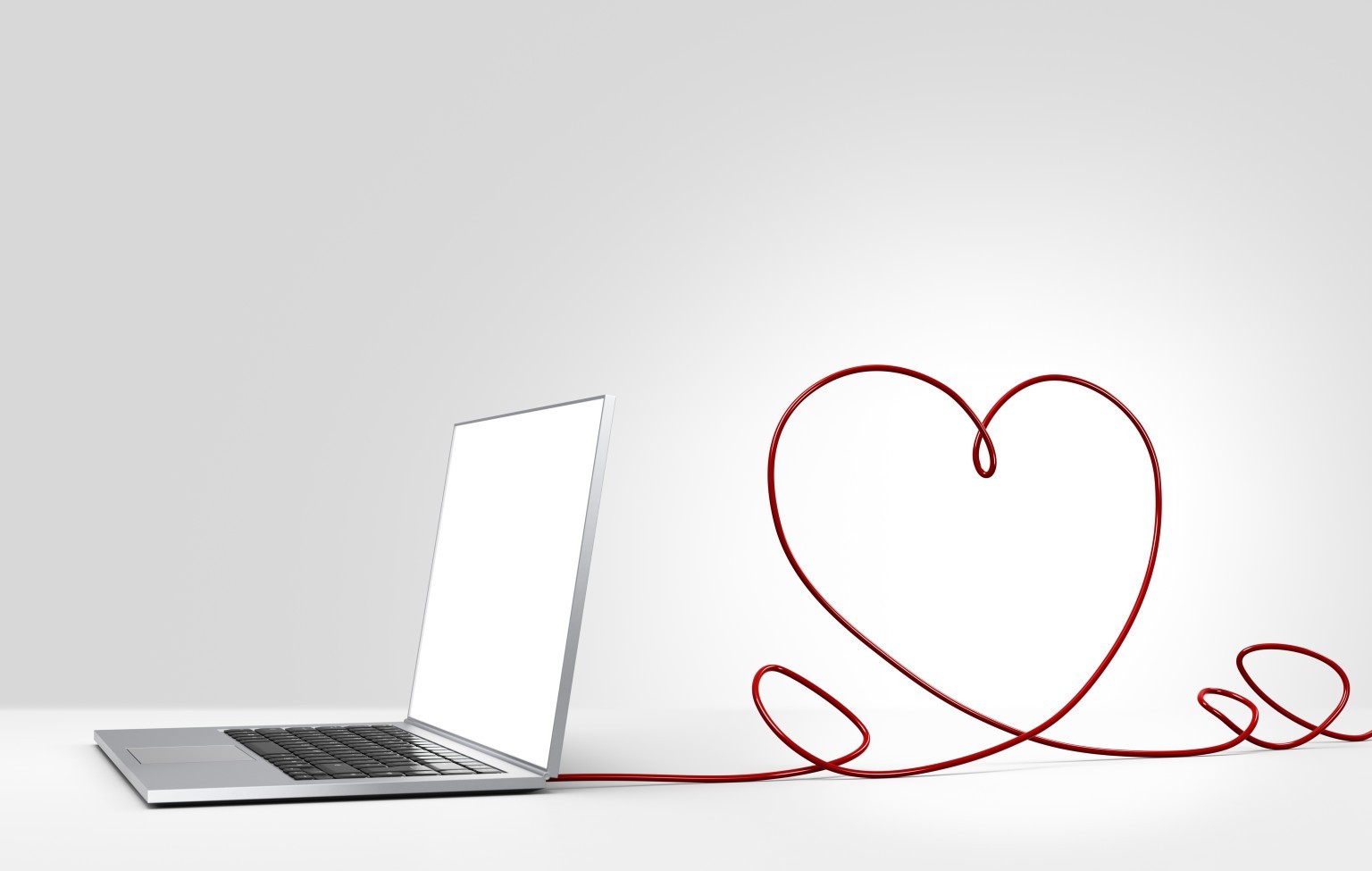 Millions of people in the United States and throughout the world use online dating to search for love. Pew Research Center reports that one in five adults ages 25-34 have used online dating. (Both the 35-44 and 45-54 age groups didn't come in too far behind; 17 percent and 8 percent of these populations, respectively, reported using online platform to make romantic connections.)
If you have a dating account online and aren't having any luck, perhaps you should reconsider your strategy and profile. Or, maybe you've been on the fence about signing up to a service and putting yourself out there, but you've finally opted to take the leap. Either way, below are some tips to help you get the most out of your journey.
Get the right kind of attention. 
You're not on Ashley Madison (but if you are, maybe you should think twice), so there probably isn't a need to post revealing, scantily-clad photos of yourself. If what you're looking for is a serious, committed relationship, I don't care how good of a hair day you were having that one time you took a selfie in the full-length mirror sporting your new lingerie for that one boyfriend who didn't work out… that photo probably doesn't say "looking for the one." Because, obviously, nobody will be looking at your hair.
If you want a more casual connection, though, that is certainly your prerogative. There are different kinds of websites and apps catering to that, so just be aware of what you're getting into when you sign up. Nobody likes to be disappointed.
Protect yourself (and your information).
Kylie is 30, single, and living in a chic apartment on the West Coast. She enjoys sand volleyball, has a promising career, and loves to travel. Her photos show her sun-kissed and smiling at a small café, holding onto her glass of wine as the sun sets behind her. Certainly a catch — it's a wonder she hasn't had any luck with her online profile. Or is it?
Kylie isn't real. I just made her up to prove this very important point: it's incredibly easy to create a profile on some of these websites. So, use only your first name until you've gotten to know someone, and always have initial meetings in a public place. Of course, if someone ever asks you for money off the bat, get out of that situation. Trust your instincts and don't give away too much personal information, regardless of how innocent-looking a profile picture is.
Optimize your profile.
It's a tightrope… don't give out too much information because there are weirdos out there, but be interesting enough in your profile that people still want to meet you. Difficult, but possible.
First of all, know that most people navigating the online dating scene have a little apprehension about being there in the first place, so everyone is sort of fumbling around. Go into the process of creating a profile knowing that you're going to have to update it a few times as you see what works and what doesn't. Second, don't be afraid to brag on yourself a little. Talk about your accomplishments that mean something to you. Thirdly, write what matters: answer questions like "what am I great at?" and "what do I care about?" rather than "where do I work?" and "how much do I make?".
Lastly, make sure your profile talks mainly about you. If your family or your pet is super-involved in your life, it is definitely worth mentioning. Just don't devote too much precious profile space — and definitely not profile picture space — to anything that will detract away from you. It's fine to have a supportive cast, but you're the star of your own profile. Also, this goes without saying, but we'll say it anyway: when it comes to profile pictures, always make sure you're the most attractive person in the picture.
Use the right website.
What website you use is probably the most important decision you'll make (before the suitors start rolling in, of course — then you'll have plenty of decisions to make). Many websites charge a fee, but others do not. Some are generic and based on personality profiles, like Match and eHarmony, while others are more niche venues. Websites can be specific to a particular religious viewpoint (ChristianMingle), age group (OurTime), or lifestyle (SingleParentMeet).
Proponents of the interest-specific websites tout that you have a higher probability of meeting the perfect person when you're on a site dedicated to that demographic. I would argue that while those niche sites work well for many people and can save time in the narrowing-down process, you never know who you will fall in love with. Be careful when it comes to narrowing down too far; Christians have been known to fall in love with agnostics, people over 50 have fallen in love with people younger than them, and single parents can date outside of the kid club.
Try this: start with a niche site if you truly identify with the topic. If that doesn't work, don't count yourself an online dating failure. Instead, sign up for one of the general sites and see what else is out there. You may have simply been looking in the wrong place.
For more information on the stats surrounding online dating, visit Pew Research Center's study here. For a list of some popular dating sites to get started, click here.