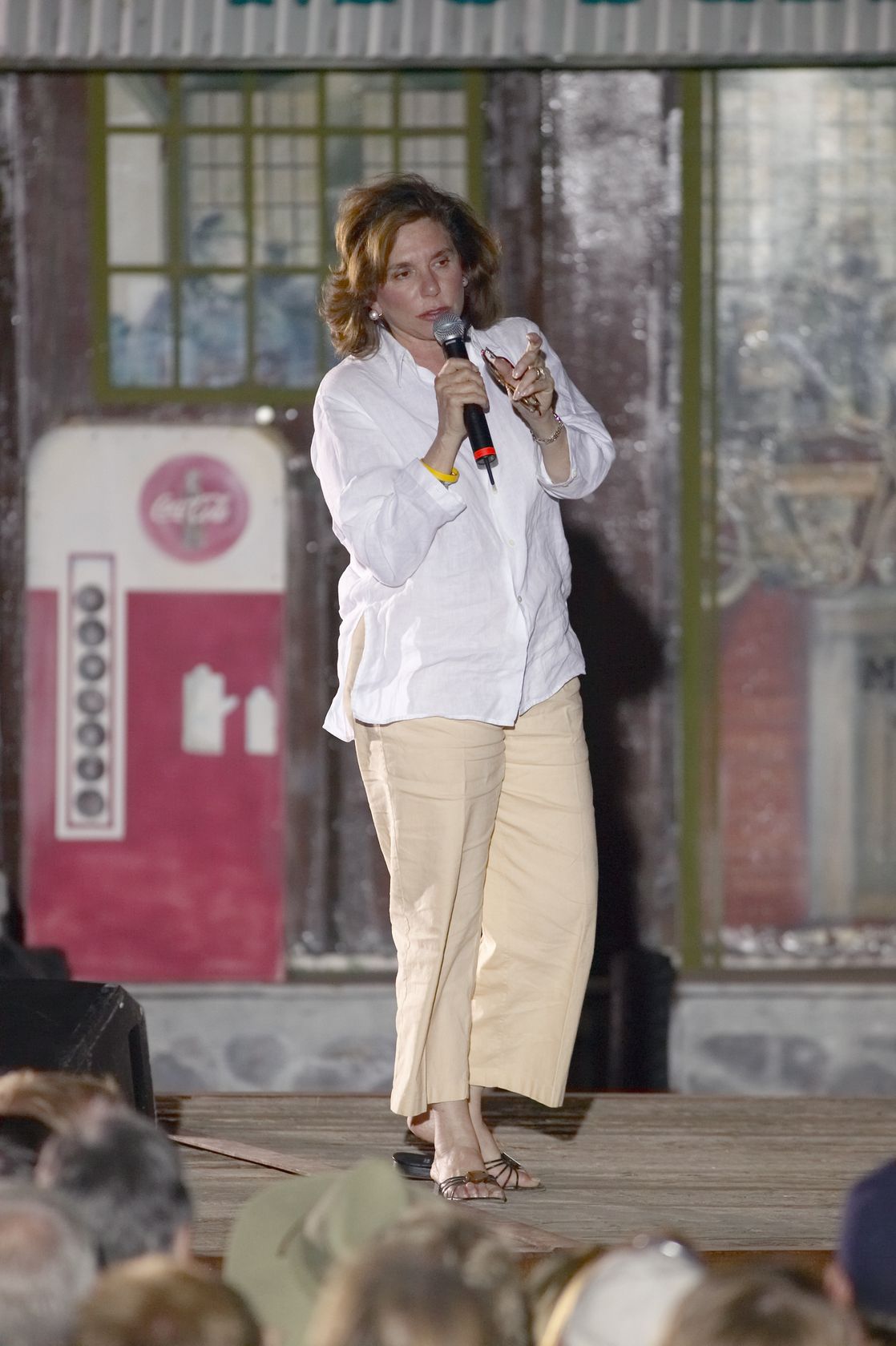 Not that you could tell by looking at her now, but four months ago, businesswoman and philanthropist Teresa Heinz Kerry was rushed to intensive care and spent weeks in the hospital after suffering a seizure. It wasn't related to her 2009 treatment for breast cancer, as speculated by the media, but instead by the sneaky lingering effects of a bad concussion "that was not properly treated at all … from a very bad fall," a few years back. Now, the seventy-five year old is back to business as usual. A lifetime devotion to language and learning paved the way, but pioneering mobile technology in the form of a stimulating iPad game has also helped the leader to earn her edge back.
The doctors told Heinz Kerry that she's made a "miraculous" recovery, she told the Pittsburgh Post-Gazette. "I have a great feeling of gratitude in my heart that my brain is still working," she said, adding that she is in the 97th percentile for her age group in terms of analytical function.
She credits her buoyancy to a brain-teaser iPad app called Lumosity, and jokes "I've got two foreign ministers doing it."
Lumosity's groundbreaking program is based on extensive research in the field of neuroplasticity. The company's developers work with researchers from top universities to learn about enhancing human cognition. "Lumosity's Human Cognition Project (HCP) is a groundbreaking collaboration between researchers worldwide," its website explains. "Neuroscientists, clinicians, teachers, and academics are coming together to advance the field of neuroscience. Several studies have been published on Lumosity's ability to improve key abilities such as working memory, visual attention, and executive function in people of different ages and from different backgrounds." The company says that over 40 million people use Lumosity.com.
Lumosity practice sharpened her skills, but Heinz-Kerry also has a background as a simultaneous interpreter, "a special skill she learned as a young woman who, growing up in Mozambique and educated in South Africa and Switzerland, was already fluent in five languages," the PG explained. She says the skills she learned at simultaneous interpretation, "were still present and allowed me to revive my brain faster than I should have."
What opportunities have you found to use modern technology to enhance and hone your skills? — Casandra Armour
Image credit: americanspirit / 123RF Stock Photo