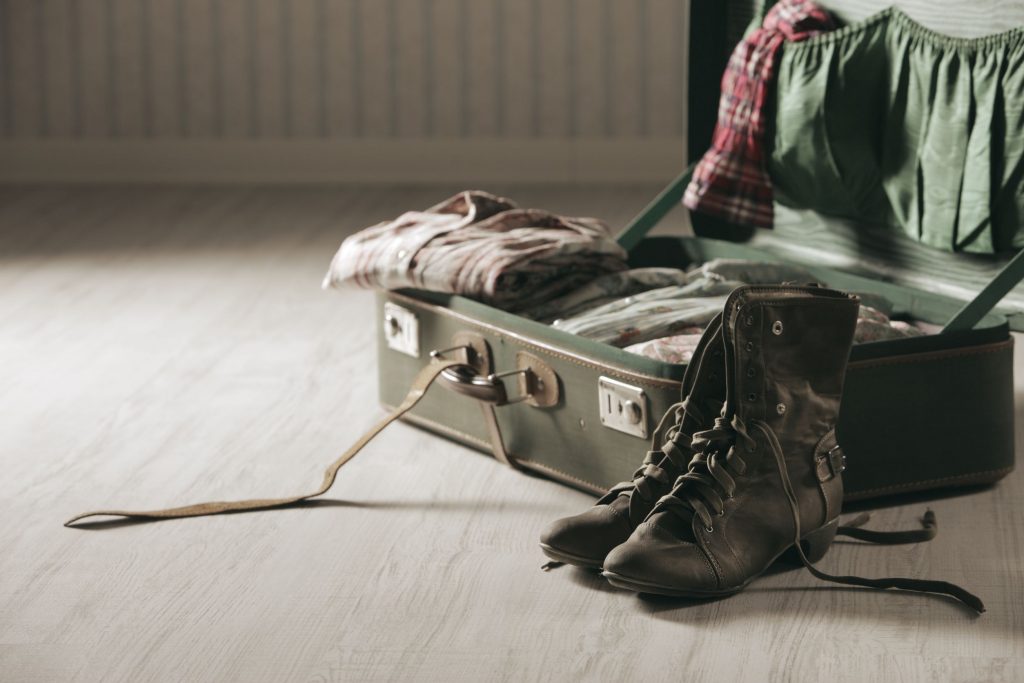 With summer fast approaching, you're probably thinking about taking some time off to to enjoy (or get away from) all that heat and sunshine. Weekly Sauce has got some great tips to make sure you're prepared, wherever you head off to!
Invest In Durable, High-Quality Luggage
First things first, in order to travel efficiently you'll need decent luggage upon which to begin your packing endeavors. Don't skimp. While high-quality luggage can set you back a few pennies, it will prove long-lasting and see you through many trots around the globe. While you may be tempted to search for roll-on bags, I find that a sturdy backpack is far more useful for longer jaunts, due to their size and numerous compartments. For great backpacks, check out Patagonia, Columbia, North Face, L.L. Bean and other stores akin to those. Make sure whatever bag you buy meets the carry-on size regulations. Sticking to a large carry-on is not only more convenient than dragging around multiple large bags, it will also prevent you from over packing.
Research Your Destination for 30 Minutes
Spend some time researching your vacation spot – the weather, culture, the scene, and the specific activities and excursions you are planning to do and go on. Use the information you gather to decide on what to take. If you're having a more laissez-faire vacation with no specific plans, consider how you'd spend your ideal day – after all, you'll be on vacation, so there's a good chance this is how you'll spend your time. Then, consider what items best suit these potential plans. This will help you narrow down your choices and make decisions based on practicality.
Itemize Your Packing List
Make a list and check it twice! Otherwise, you are likely to take everything you own – which you'll then be dragging with you along your travels – or you'll forget something and get stressed out when you realize you did. Organization is key. Itemize your list by category, including toiletries, electronics, accessories, shoes, clothes, etc. For example, black pants, white tops, brown sandals. Later, you can determine exactly which ones. Keep the list with you as you pack and check off each item as you go.
Choose Among Your Favorite, Most Comfy Clothes
Take what you love, what you feel most comfortable in, your absolute favorite pieces that provide you comfort and confidence. Not only will this ensure you're a happy camper on your trip, you also won't mind wearing these items again and again on the trip.
Think Convenience
You're going to want to take your most wrinkle-free items that can also be easily hand-washed. You have no idea if you'll have access to washing machines and since you're going to want to wear certain items a few times – to avoid excessive packing – you'll want clothes you can wash out in the sink when you spill that fine Tuscan red wine on your shirt. Also consider packing in layers. Weather is unpredictable and temperatures can vary, so take items you can layer on top of one another, ensuring your comfort and weather appropriateness. Also stick to classic solid colors so you can make numerous ensembles from just a few pieces.
Lay It All Out
Once you have an idea of what you want to take, lay it all out on your bed or couch. This will give you a visual of all the potential item you'll be taking with you. Put them into categories; shoes, pants, dress tops, dresses, accessories, etc. Do this before you actually place anything into your bag.
Create Outfits
With the visual in front of you, begin creating outfits. Mix and match colors, styles and textures. Have fun with it – after all, you're going to want to look good on your travels. Aim for 2 outfits per day with the possibility of certain items overlapping. Just because you're packing light doesn't mean you have to pack like a hobo. You should mainly take items that match numerous other items. If a skirt only goes with one top, consider leaving it behind. You're really shooting for the most bang-for-your-packing-buck here.
Choose shoes you love style-wise, but also will provide you comfort. You'll probably be walking more than you think, and the last thing you want is barking dogs. So really keep comfort in mind as you pack. Pack your shoes in cloth shoe bags to prevent them from touching your clothes. Try one shoe per bag then distribute them equally as you begin packing your bag.
Delicates
When it comes to your delicates, I recommend cloth bags for these, as well. Put undies in one, scarves in another, then store bras in either a bag of their own or in a compartment of your luggage. This will keep your delicates delicate, and free of strange hands touching them.
Roll 'Em Up
Rolling your clothes is the most efficient packing method – for sparing space and avoiding wrinkles. Roll your clothes tightly and place them side-by-side from the bottom up. Add layers as needed.
Use All Your Space Wisely
Utilize every compartment, square inch, nook and cranny, but use them all wisely –- like a game of Tetris. I also tend to pack a purse in my carry-on — this way, I have yet another bag once I'm seated on the plane. Then I can put my larger bag above me while keeping my purse on my lap containing the items I may need on the flight.
Happy travels! Let us know whee you're jetting off to in the comments below, or if you have your own tried-and-true travel tips!