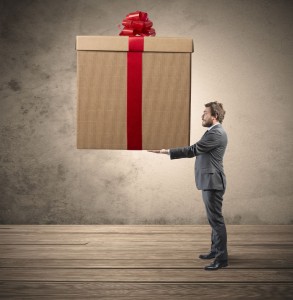 We love posting these types of stories, because we get to pretend that we have unlimited funds for the holidays. We absolutely love buying thoughtful and fun gifts for our friends and family and part of that is trying to find some really unique and interesting gifts to give away each season.
Whether you are getting something for your boyfriend, girlfriend, husband, wife, friend, frenemy, or that one cool person at work you've grown close with, we've got you covered. And while this post is titled Unique Holiday Gifts for HER, you can always buy them for HIM too.
All of these gift items come from Etsy because I think it's fantastic that there is an easy way to support small businesses online.
Alright, here we go!
1) Home is Wherever I'm With You Poster – These prints are so cute and romantic. They have all the states in the U.S, and they are each marked with a little heart plus the lyrics from Edward Sharpe and Magnetic Zero's song "Home." We LOVE this. SO much.
2) Custom Message Wide Ring – Brand it with your favorite love song lyric, a poem, or for you married folks, maybe a section of your vows? Yup, our heart just melted.
3) Inkblot Rorschach T-Shirt – This is an awesome idea for any girl who is into psychology. It's kind of amazing and we want one. Anyone interested in buying it for us? (cough, fiancé, cough)
4) Hand Painted Custom Ornament – We have two cats that we simply adore, and if one of these showed up on our doorstep with a picture of their face on it, we'd probably cry.
As usual, if any of these items speak to you, make sure you get them early. Etsy shops usually get crowded around the holidays and since many of them are made to order, you want to get a head start!