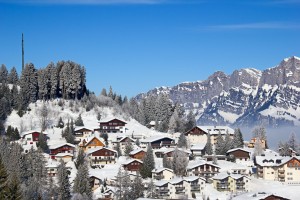 While a lot of people map out their travels during warmer seasons, we've been window traveling our way through some amazing winter destinations this year. While we can't go everywhere, we can certainly day dream about trips to various places, and we wanted to share those places with you!
Here are winter destinations we are dying to visit:
1) Mammoth, CA – Every year we say we are going to go to Mammoth to ski, drink hot chocolate, sit by the fire place and of course, soak in a hot tub out in the snow, cold weather, but it's yet to happen. We want to visit this amazing ski town, get on the mountain for a few hours and then hang out in a cabin or condo sipping whiskey and cider. Is that too much to ask?
2) Bangor, Maine – You may be surprised (or not!) by the addition of Bangor to my list, but with the beautiful and historical architecture, the quaint small town feel, and it being in New England (where we're originally from) this is definitely a top place we'd like to go. There is skiing, sledding, snowboarding, ice fishing and snow mobiling as well as a downtown area and a casino for those who don't partake in the winter sports.
3) Zurich, Switzerland – We couldn't make a list of winter destinations without adding in some stops in Europe! We've wanted to visit Zurich for a very long time, and we feel that going during winter would add all the charm we'd want out of this city. While we may not get our fix of winter sports, we will certainly enjoy a cafe or two while indulging in some Swiss treats!
4) Prague – We don't need to give you a million reasons as to why Prague is on this list. Castles, snow, great people, we've heard Prague is one of the most fun cities in the world, and with the added sparkle of the holiday season, we think it would be complete perfection!